Twitter is one of the largest social media networks with over 330 million users, and that is why Twitter is a great way to get in touch with people who love your company's products and services.
If you're not on Twitter, you're missing out on millions of potential customers that could be one tweet away from you. The more followers you have, the more people can discover your products or services.
So in this guide, we will share the top 20 tips and tricks with you that you can use to get Twitter followers to your business page quickly.
Let's get started…
1. Create Useful & Relevant Content
If you post consistently but post irrelevant content, your account will not flourish to gain followers. People consume content they find valuable, and they hop on Twitter to converse with others.
To grow the number of followers on Twitter, you should post content that adds value and is relatable for your audience. You can also tweet on trending topics and use relevant hashtags and keywords related to your industry.
2. A Good Bio Goes a Long Way
A well-written and thought-out bio goes a long way to getting more followers on Twitter. Anyone will rarely read your entire profile, so you want to stand out as soon as someone visits your profile.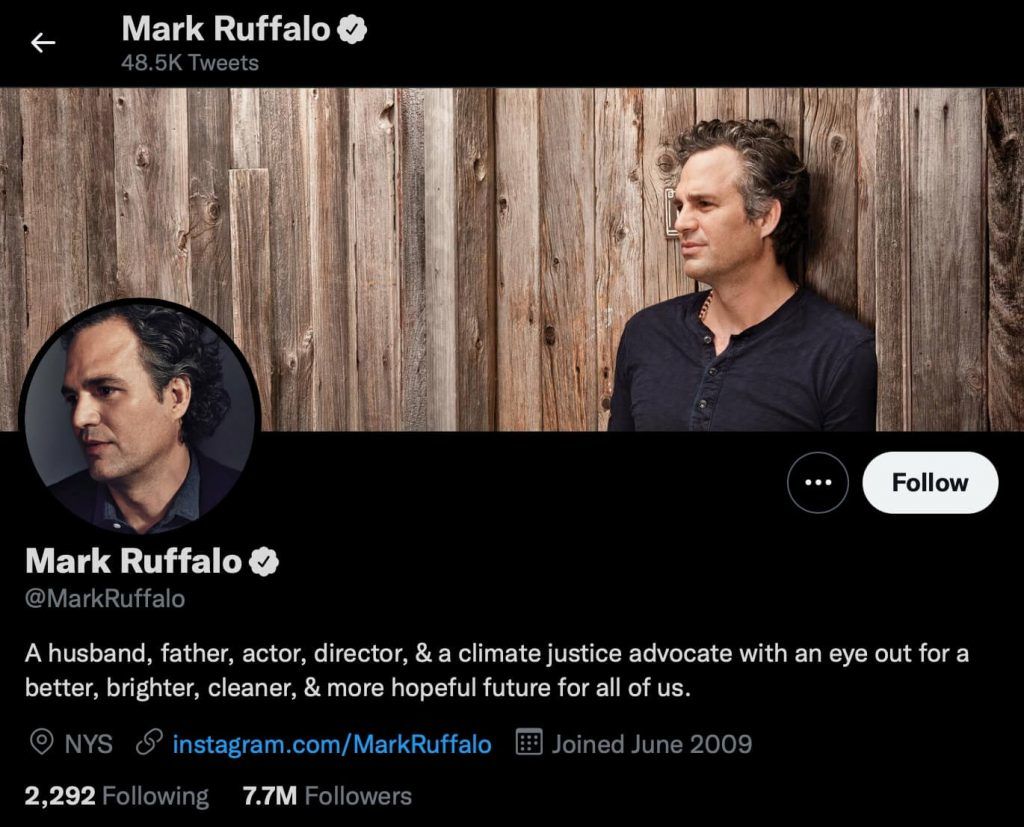 So take your time and make sure to have an engaging, short, and crisp Twitter bio.
3. Pin Best Tweets
One of the best ways to increase your Twitter followers is by pinning tweets. You can quickly gain tens or even hundreds of new followers by adding this simple strategy into your Twitter marketing plan.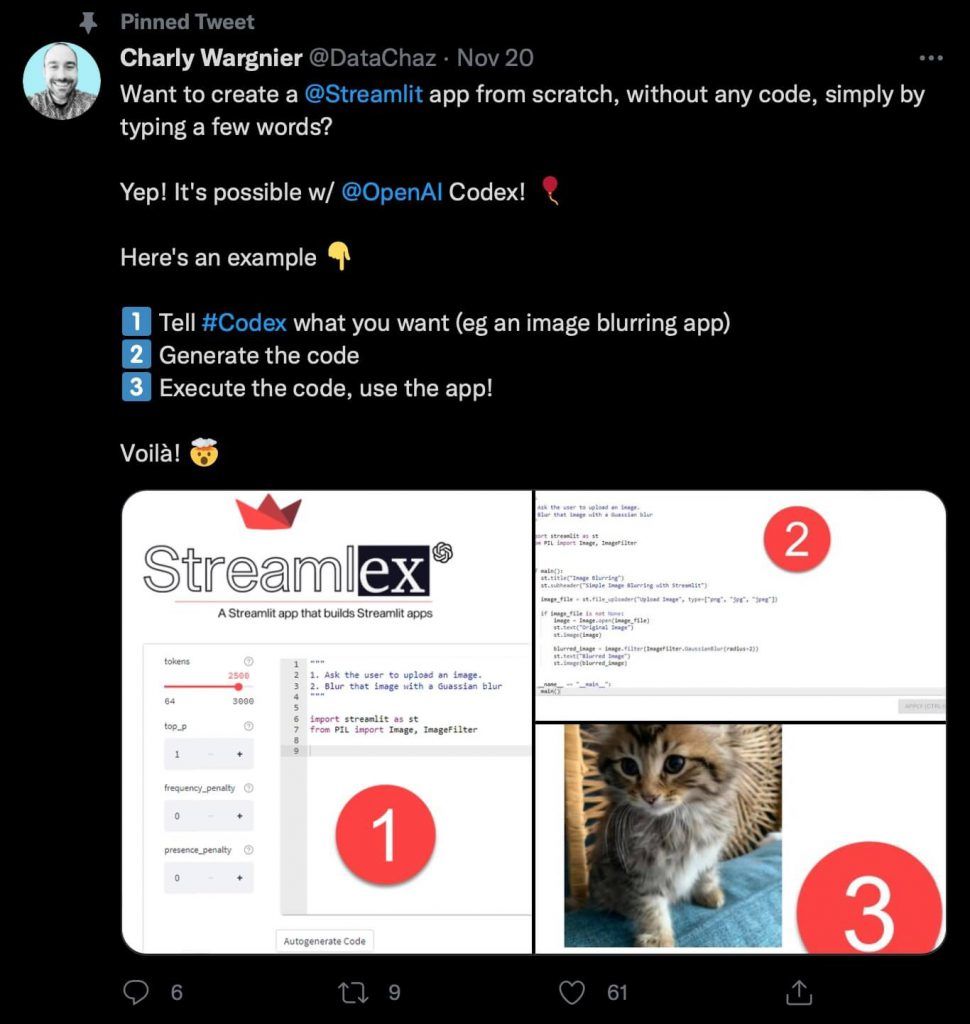 Make sure that whatever you pin to the top is high-quality and the content is engaging enough to make people want to know more about you.
4. Verify Your Brand
Believe it or not, having a verified Twitter account has a lot of advantages when it comes to growing your audience. If you're looking for more followers on Twitter, then the process of verification is vital in boosting your engagement and reach.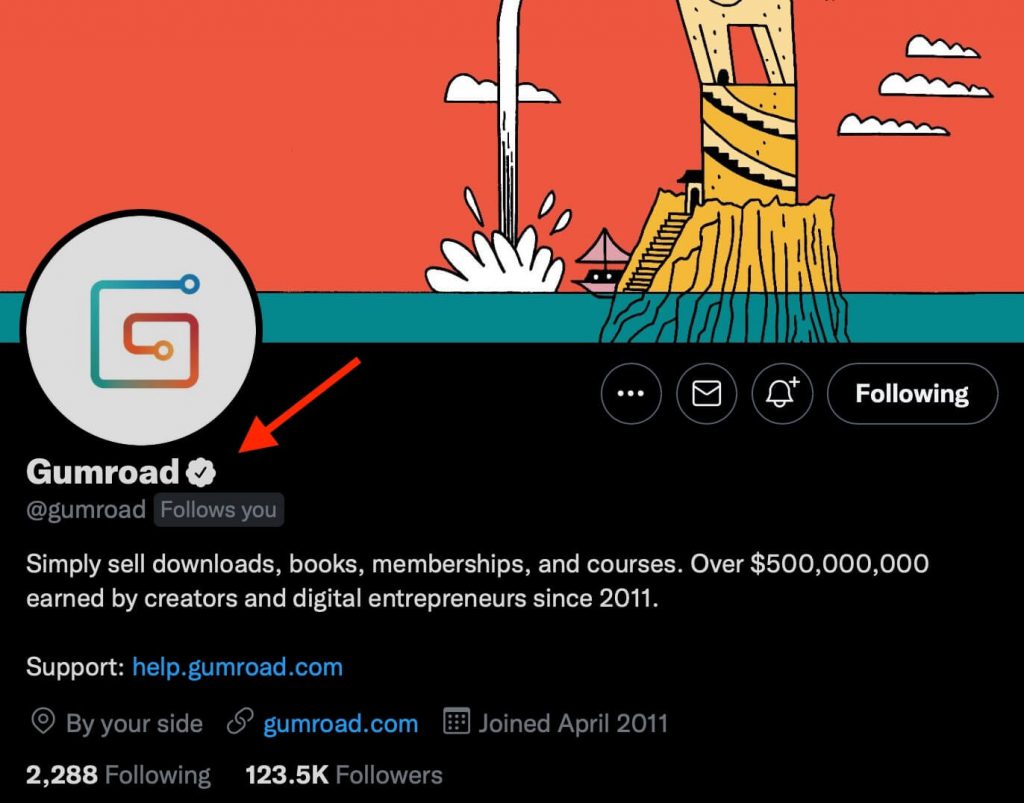 You will also see that verified accounts rank better in search results because social proofing has become a factor in how social media platforms rank content. Although it is not easy to get verified as the process is lengthy, it is definitely worth the headache.
5. Try to Create Human Presence
Twitter is all about building a human presence with your tweets. The more your tweets are directed at people, the more engagement they will receive.
You can start by using any of your team member's identities for your company's Twitter profile. Also, try to keep a consistent tone in your tweets that as brand voice should be the same across all your platforms.
6. Tag Other Brands & People
Brands often tag each other in relevant posts to engage with each other's audience and grow mutually. It provides a dialogue of knowledge sharing between like-minded companies who are often there to help one another.
So if you are posting something that is also relevant to some other brand, you can tag them to increase your reach and gain more followers.
You can use Twitter monitoring tools like MyTweetAlerts to find out when your competitors or other companies post content relevant to your brand. MyTweetAlerts is a super helpful tool as it can send you notifications with tweet alerts that you can miss out on otherwise.
7. Consistency is the Key
While many may think that the quality of tweets decides whether or not you'll gain Twitter followers, it's not always the case. In fact, Twitter themselves says you should be aiming for a consistent number of tweets rather than tweeting a lot.
So try to stay active and tweet at least once a day. You can automate your tweets also with scheduling tools like Buffer and Hootsuite.
8. Leverage Other Social Media Platforms
Promoting your Twitter page on all your other social media platforms and asking your audience to engage with you on Twitter will boost your Twitter followers.
It will also be beneficial for your followers as they'll be able to stay updated with your brand on all of your social media platforms.
9. Add Your Twitter Handle to Your Brand's Email Signature
The email signature of your brand and your employees should include your Twitter handle. This way, all the outgoing emails, newsletters, and business cards will have your Twitter account link, exposing your brand to more people.
10. Don't Post all at Once
People tend to unfollow you when you post too much in too little time. You'll experience a downfall in your number of followers if you post too much at once, even if you post high-quality content.
This is simply because people tend to get annoyed by their timeline being filled with a majority of posts uploaded by the same brand. So try to follow a consistent publishing schedule of at least once per day, ideally 3 to 4 times a day.
Discover the tweets important to you with MyTweetAlerts
Try it first, if you like it, pay for what you use. No credit card required.
11. Don't Spend Money to Get Followers
A lot of people pay out for followers. It's easy and fast, and it's what most people try to do at first. But it can end up costing you more money than you expected and may not be worth it in the long run. So getting followers organically is the only way to go about it.
12. Create Visual Posts
Visual posts are a great way to get more exposure and followers on Twitter. This is because a majority of people stay focused on visual posts compared to posts with written texts.
So to stand out from the rest of the crowd, start by incorporating images and graphics into your tweets.
13. Interact & Make Connections
Interacting with others and making new connections is Twitter's forte. Only posting regularly is not going to be enough. You should follow similar pages related to your industry, engage with leaders, and retweet influencers to come into the limelight. You should also reply to people commenting on your posts and engage with your audience to boost your organic reach.
Moreover, you can reach out to influencers to collaborate with them and promote your brand in the best ways possible.
14. Add Twitter Follow Button to Your Website
Adding a Twitter follow button to your website can be very helpful in getting followers on Twitter. The button will allow the users of your website to follow you without leaving the page.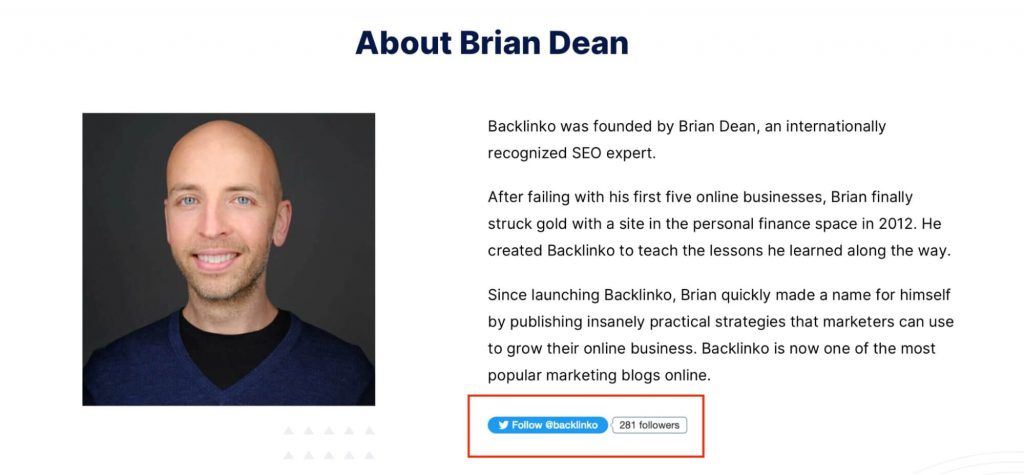 You can create the follow button by following this simple guide.
15. Make Your Existing Customers Follow You
You can find the Twitter handles of your existing followers by adding them through your email contacts, and you can follow them to give them a hint that you're on Twitter and you're ready to engage with them. This will make them follow you and engage with your content on the platform.
16. Follow Others
By this, we don't mean that you should follow anyone randomly. That will lead you to nowhere. You should aim to follow people whom you'd genuinely like to follow and engage with. Doing so will make them notice you, and if they like your brand, they will give you the follow back that you need!
17. Use Twitter's Live-Tweet Feature
Did you know that Twitter allows you to broadcast live to your followers on Twitter? It's true. Using its 'Live-Tweet' feature, you can engage with your followers by sharing content or answering questions in real-time via tweets.
If you run a business, an event, or a conference, then you should take advantage of Twitter's live-tweeting feature as soon as possible.
18. Add Your Location to the Bio
You can easily add your location to your Twitter account. This makes it easier for new people to find you through your network of connections. When you add your location to your social media accounts, you become more visible and accessible to people who live near you and might want to connect and follow you.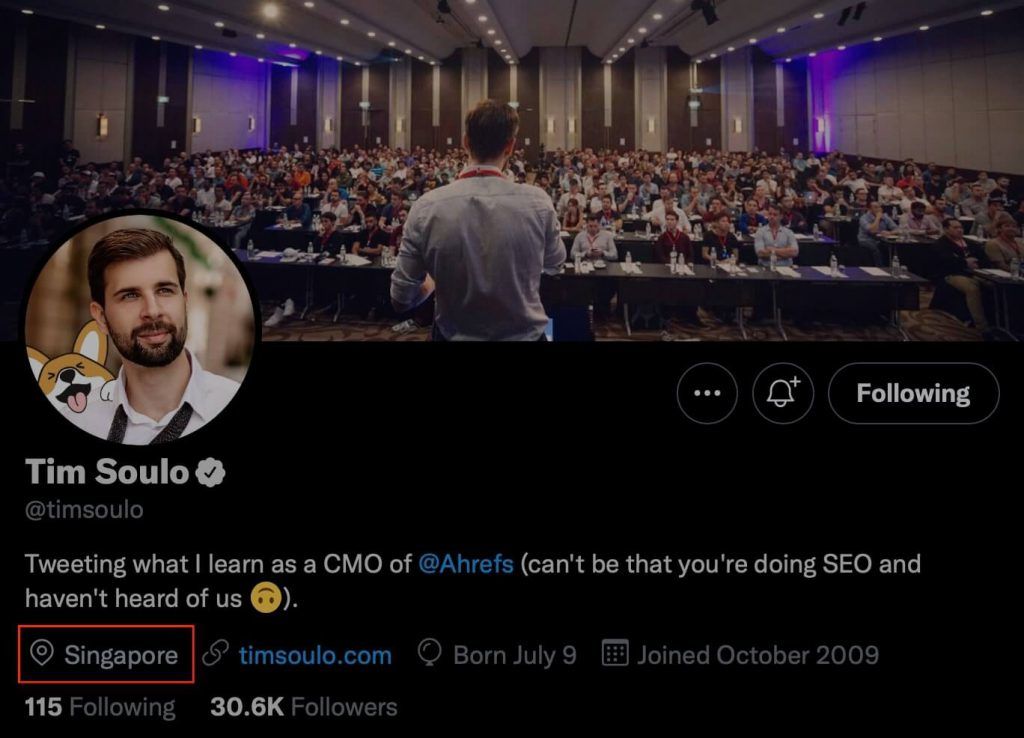 Hashtags can help you get your content in front of more eyes, generate additional traffic, and increase the popularity of your Twitter page. However, if you incorrectly use hashtags in your tweets, it could result in you appearing in search results unrelated to your business or topic or not being seen at all.
So use hashtags in your tweets that are actually related to your brand and industry.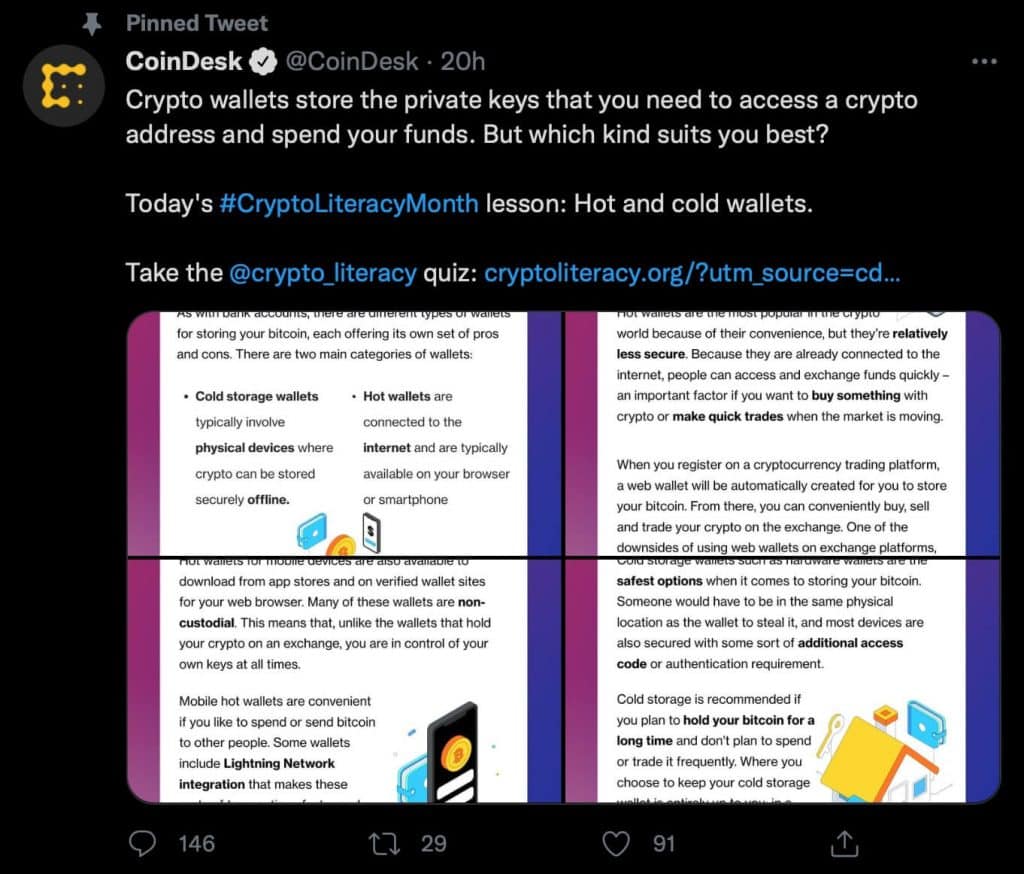 20. Become a Host
Hosting a twitter-chat will take some time, creative ideas, and preparation, but it will be worth it all. Hosting a Twitter chat can help you grow your Twitter following by attracting new followers, engaging an existing audience, and meeting potential clients.
Final Words
It is not easy to get Twitter followers quickly, but it is definitely not impossible to do so. If you work hard, post consistently, and share valuable content, followers will come towards you.
Following the tips and tricks, we've listed above will allow your brand to gain engaging followers on your Twitter page.
You can also read our guides on Twitter advanced search, and the best PR tools for monitoring and managing media relations.
FAQs
How can I get 1000 followers on Twitter?
To get 1000 followers on Twitter, you should tweet high-quality content, tweet frequently throughout the day, keep track of your followers, and tweet about engaging content. Follow other people who have a good follow-back ratio.
How do I get Twitter follower notifications?
Twitter has a following and follower link on the profile page where you can see your followers. There you can also see who your followers are. Moreover, Twitter sends an email whenever someone follows you. You have the option to keep these notifications or turn them off.
How can I get Twitter followers fast for free?
Twitter followers increase by sharing useful and relevant content, initiating engaging conversations, taking an interest in others' tweets, and promoting your page in the best ways possible.
Discover the tweets important to you with MyTweetAlerts
Try it first, if you like it, pay for what you use. No credit card required.