If you use Twitter to market your online business, you are probably using Twitter DMs to communicate with followers. Direct Messages, however, can be hectic for those who use Twitter a lot.
Even if you don't get a lot of direct messages from people, there are signups that you could miss out on. This is why it is important to empty your Twitter direct messages as often as possible.
So, today in this post, we will share how you can empty Twitter direct messages quickly…
What are Twitter DMs?
Twitter direct messages (or DM's as they're often called) are a feature on Twitter, allowing users to send private messages to one another. They can be used for simple questions or more serious information exchanges.
These private messages are an effective way for brands to speak directly to customers about service issues or shipping delays or respond to complaints about their products in a timely way with a personal response from the brand itself.
They're also an effective tool for thanking customers who leave positive reviews and asking them for more information about their purchase.
How to Empty Twitter Direct Messages Manually
Follow these steps to delete your Twitter DMs or conversation:
First, tap and hold the message you want to delete and select Delete Message from the menu.
To delete an entire conversation with someone, swipe left on the conversation and click on the trash can icon on the right.
Note that deleting a message or a conversation will only delete it from your account; others in the conversation can still see all the messages.
Note: If you're looking for a Twitter Monitoring tool to keep a track of all important tweets, then check out our tool MyTweetAlerts.
What are the Twitter DM Deleter Tools?
The Twitter DM deleter tools have been around for a few years now and they are a great way to cut through the clutter of direct messages on Twitter.
These are some of the best Twitter DM deleter tools that you can use:
Twitter DM Deleter
InboxCleaner
Let's now see how you can empty your Twitter messages using these tools…
1. Twitter DM Deleter
To use this tool, you will have to first download it. After that, you can follow these steps to delete your DMs quickly:
First, unzip and install the tool on your PC.
Enter your Twitter login credentials and authenticate the details.
Select the DMs you want to delete or select all at once, and click on Delete Selected DMs.
And that's it; you have successfully deleted your Twitter DMs in just a few minutes.
2. InboxCleaner
This is another free Twitter DM deleter tool that you can use to quickly and easily delete all your Twitter direct messages.

Follow these steps to start using it:
Go to the InboxCleaner site and click on Sign in with Twitter.
Enter your Twitter account credentials to log in to the tool.
Select the messages or conversations you want to delete, and click on Delete Selected Messages.
With InboxCleaner, you can clear all messages at once or only delete messages from a particular user or messages containing a specific keyword.
Benefits of Twitter DM Deleter
A Twitter direct message (DM) deleter is a simple tool that can make your life easier by automating the task of cleaning up your direct messages inbox. It will delete all the direct messages that you receive in one click.
This tool is not very useful for someone who has just joined Twitter, but it can be helpful for those who have been using it for some time and have too many direct messages they can't read anymore.
Several reasons could leave you with a large number of unread, direct messages. The worst of them is spam. Receiving spam on Twitter is common because many people use it to promote their products and services.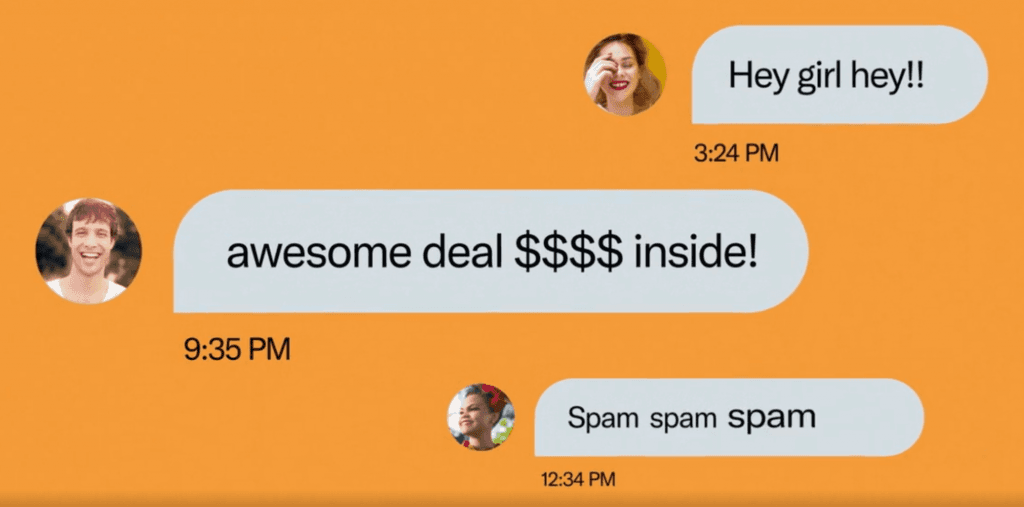 Another possible reason you may have too many unread, direct messages is that you follow lots of users and companies that message you often with promotional material or information about their new product launches or special offers.
If you don't want to check all your direct messages manually, or if you're afraid of opening any messages from spammers or people sending you promotional material, a Twitter DM deleter tool will help you solve these problems quickly.
FAQ
How to Delete Twitter Messages from Both Sides?
You can delete a direct message on your side, but the other person will still have it. At one time, it was possible to delete a direct message in a conversation to be deleted from both sides, but Twitter no longer allows that.
Does deactivating Twitter delete DMS on both sides?
Yes, if you delete your Twitter account, the other person will not be able to view any of the messages. Note that only deactivating your Twitter account will not delete the messages.
How do you Unsend a message on Twitter?
You cannot unsend or delete a message once you send it, so you can only delete the message from your account.
How to disable Direct messages on Twitter?
To stop receiving messages from anyone, go to Settings and Privacy in your Twitter account, and under Privacy, uncheck Receive Direct Messages from Anyone.
Can you mass delete Twitter DMs?
Twitter only allows deleting direct messages one by one. But you can use Twitter DM deleter tools like InboxCleaner that can help you delete all your direct messages at once. These Twitter DM deleter tools are free to use, and you can use them with as many accounts as you want.
Discover the tweets important to you with MyTweetAlerts
Try it first, if you like it, pay for what you use. No credit card required.