If you're in the PR industry, you know that PR work is not easy.
As everyone is moving to social media platforms now, it's your job to monitor these channels and collect all the critical insights to share with your clients.
To ease the workflow, you can use tools that are designed specifically for PR activities such as to monitor your stories, find journalists and media outlets, send pitches, and analyze the reports.
In this post, we'll share with you some of the best Public Relations (PR) tools you can use to monitor and manage your company's media relations.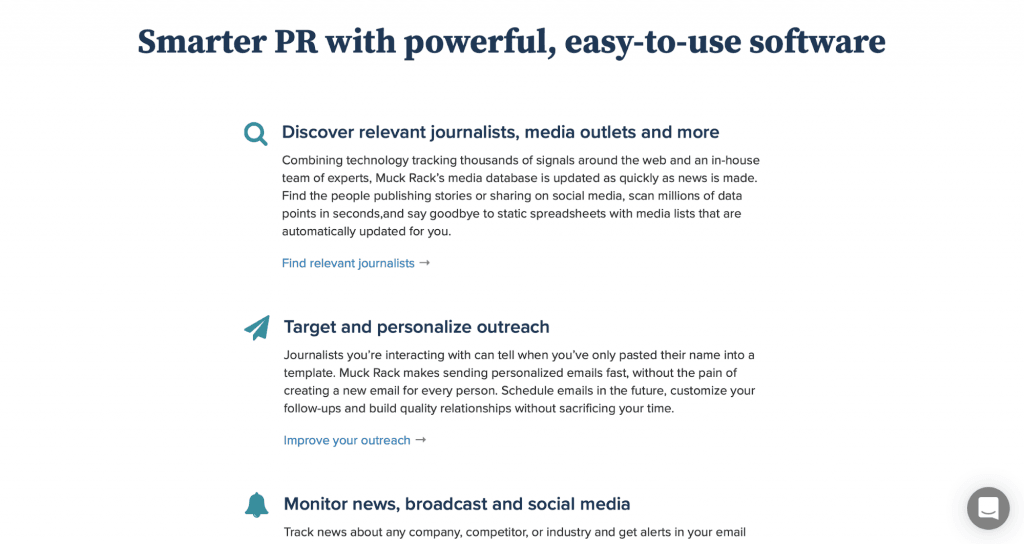 Muck Rack is a well-known all-in-one Public Relations software. This tool is designed to function as a centralized PR platform to help you research, measure, and build contacts within the industry.
With their personalized outreach, you can send emails fast, without creating individual emails. And with their reports, you can automatically analyze press hits, identify trends, and create newsletters or presentations for internal use.
Some of the drawbacks of Muck Rack are that their media contacts database is not updated continuously and does not contain data of all the media outlets.
So while Muck Rack is a great platform to build media lists and pitching client stories, you should use it with other PR list building tools to make sure you get all the journalists on your list.
Pricing: Not mentioned on their website. You can request a free demo to know about their pricing and a walkthrough.

MyTweetAlerts is a tool specially designed for Twitter to help you find relevant tweets as soon as they are sent out.
As Twitter is the leading social network among journalists — with 83% of journalists citing Twitter as the most valuable to them — it's always important to monitor the platform for research and relevant networking opportunities.
You can create and set up your customized Twitter alerts based on keywords, location, number of followers/likes/replies, links, language, and more. The notifications are sent on email, or you can connect to Slack to get alerts directly in your workplace.
Pricing: Starts at $9.95 per month with a 30-day free trial.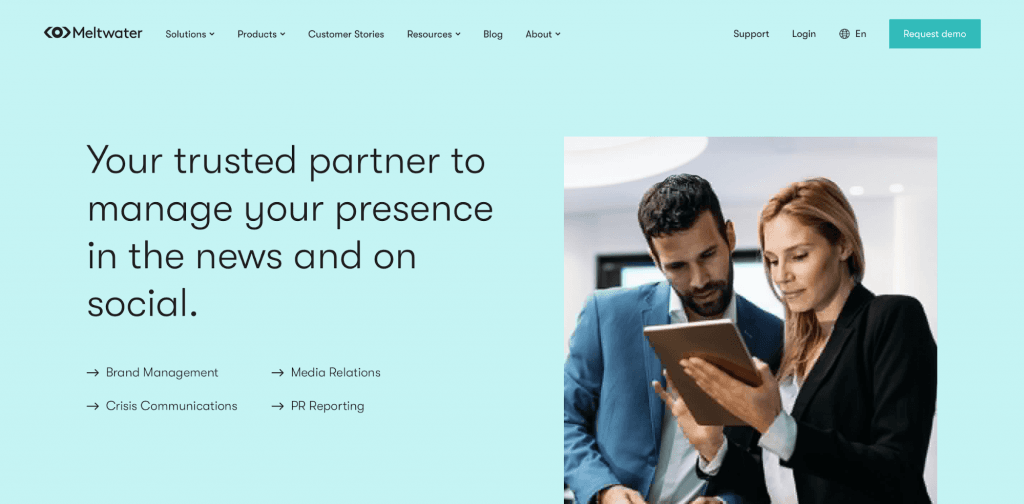 Meltwater is a media intelligence platform and offers tools for media monitoring, social media monitoring, and influencer marketing.
With the Meltwater app, you can find relevant journalists and reporters for your pitch, send them targeted emails, and measure the earned media coverage.
Some of their clients are The Ohio State University, H&M Mexico, NIIT, and HCL Infosystems.
Pricing: They don't mention the pricing on their website, and you have to request a demo to get the exact numbers, but their price usually starts at $4,000 per year.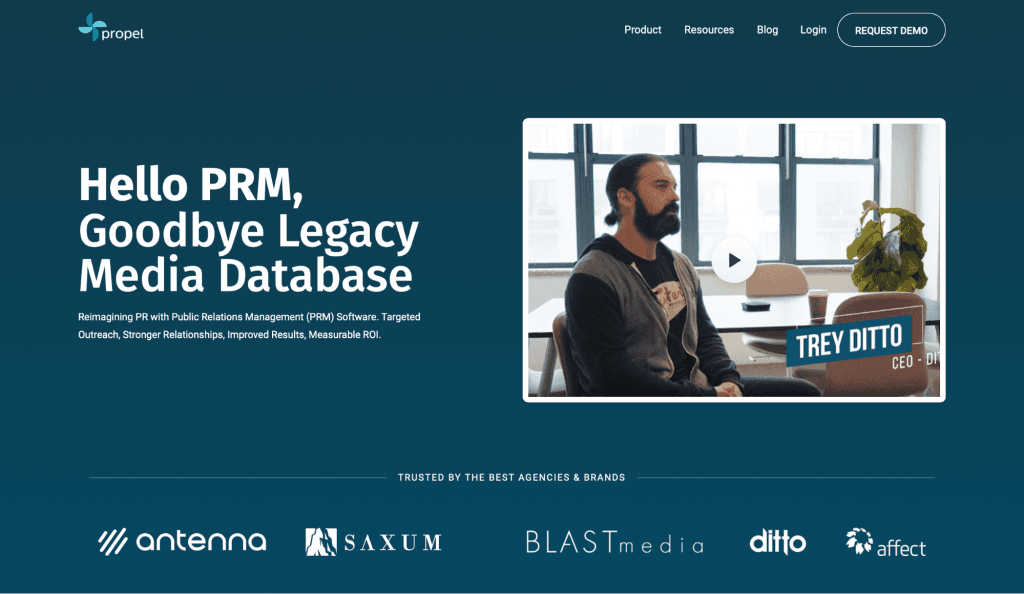 Propel is a Public Relations Management (PRM) software designed to handle all PR related activities.
A media database of over two million journalists is included in the software to help you search and find relevant contacts, based on prior engagement, topics, location, or outlets.
With the media monitoring, you can measure the direct PR business impact, monitor coverage of brand, competitor, or a keyword, and share results within the team or with the clients.
Gmail & outlook integration, Journalists engagement scores, pitching history, CRM for PR, and team analytics are other features.
Overall, Propel is a nice tool for building meaningful relationships, measuring ROI, and increasing coverage.
Pricing: Not mentioned on the website. Request a demo for the pricing.
PRWeb
PRWeb is another PR tool that is a distribution network to share your stories on specific media websites, industry publications, blogs, social networks, and search engines.
To use it, you have to first create a story, upload it to PRWeb, share the news across multiple online channels, and finally measure the performance of your PR efforts. Overall it's an excellent tool to send out press releases to a broader audience at affordable prices.
Pricing: The Basic plan starts at $99 per news release and goes up to $389 per news release for the Premium plan.
While PRWeb is suitable for press release distribution at lower budgets, PR Newswire is for larger companies or more significant news announcements with higher budgets.
So if you need a service to distribute press releases to a wide audience across multiple channels — PR Newswire is a good option.
Pricing: Not mentioned on their website.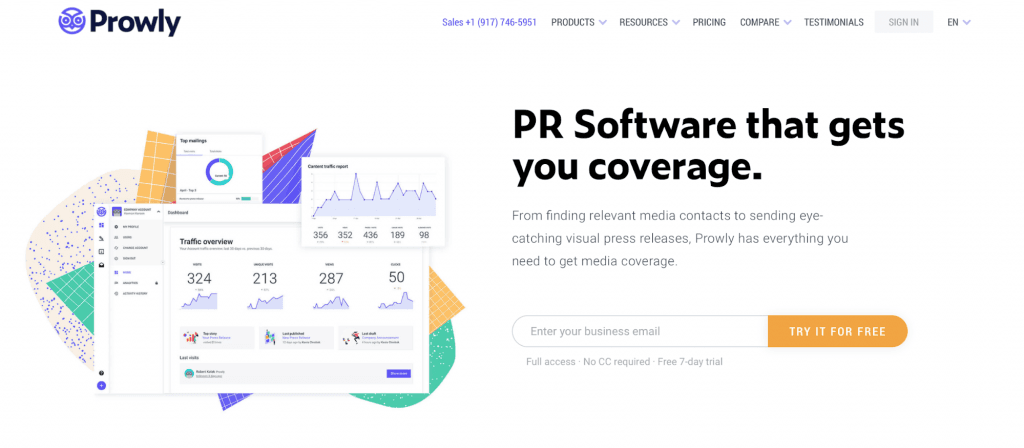 Prowly is a PR software to help you find relevant media contacts (journalists), create engaging press releases, and reach journalists fast.
This software is equipped with many features such as PR CRM, pitch personalization, analytics, media monitoring, and pitch scheduling.
One unique selling point of Prowly is that it uses various sources to fill up its database, so if you're looking for reporters in small niche industries, you have a better chance of finding them with Prowly compared to Muck Rack and other PR tools.
So with Prowly's database of 1 million global media journalists and influencers, you can surely find someone to cover your stories.
Pricing: Starts at $115 per month for the Basic plan and goes up to $644 per month for the Premium plan. Prowly offers a 7-day free trial as well.
Critical Mention is an all-in-one media monitoring service to search global TV, radio, social media, and online news.
They have a real-time monitoring system for over 2,200 International TV channels and millions of online news sources. You can even integrate with their API to access content, metadata, and other historical archives.
This tool is usually used internally by teams to track PR activities such as announcements, interviews, and video clips.
Pricing: Request demo for a quote.
Help A Reporter Out, or HARO is a service for journalists to find relevant upcoming stories and opportunities to secure valuable media coverage.
The sources are notified of journalists' requirements via email up to three times per day.
Some of the media outlets using HARO are Reuters, FoxNews, TIME, Mashable, and WSJ. All the stories are under a deadline, so be sure to reply with your pitch fast.
Pricing: Free for the Basic plan, and $19 for the Standard plan.
Anewstip is similar to Google, but it's a search engine for finding journalists and media outlets on Twitter.
You can look for the tweets by journalists, and monitor news articles from global influencers. You can also find relevant media contacts for PR campaigns and organize them in separate media lists, which are then updated automatically with the contact information.
The index of Anewstip has over 1 million journalists, and media contacts, 200 million news articles, and 1 billion tweets. Some of the Anewstip clients are Evernote, ABC, Bloomberg, ICRC, and NYU.
Pricing: Free plan available with limited features, and Standard plan starts at $200 per month.
BuzzSumo is a content explorer tool which you can use for PR discovery, research, and monitoring purposes. You can use BuzzSumo to find trending headlines, popular influencers, and identify collaborators and journalists for outreach.
This is a good tool to find relevant PR opportunities, research, and then measuring the campaign coverage.
Pricing: Plans start from $99 for the Pro plan with unlimited monthly searches and ten trending feeds.
Business Wire, a Berkshire Hathaway company, is a press release distribution company for marketing professionals. With Business Wire, you can reach more than 100,000 media outlets in over 160 countries.
They use an industry's only patented news network (NX) to reach news organizations in more than 193 industries. Stories are also delivered to newsrooms of companies like Associated Press, Dow Jones, Thomson Reuters, Bloomberg, etc.
Pricing: Based on per news release and word count.
Agility PR Solutions is a media outreach, monitoring, and analytics solution for PR agencies.
You can find accurate info for over 1 million journalists and outlets to build a media list and send pitches. Agility PR covers online, print, broadcast, and social media. Email summaries of recent coverage are constantly created, which you can share with stakeholders.
They offer newswire distribution, media outreach, and ad-hoc media reports for those looking for one-time services only.
Pricing: Request demo for the pricing.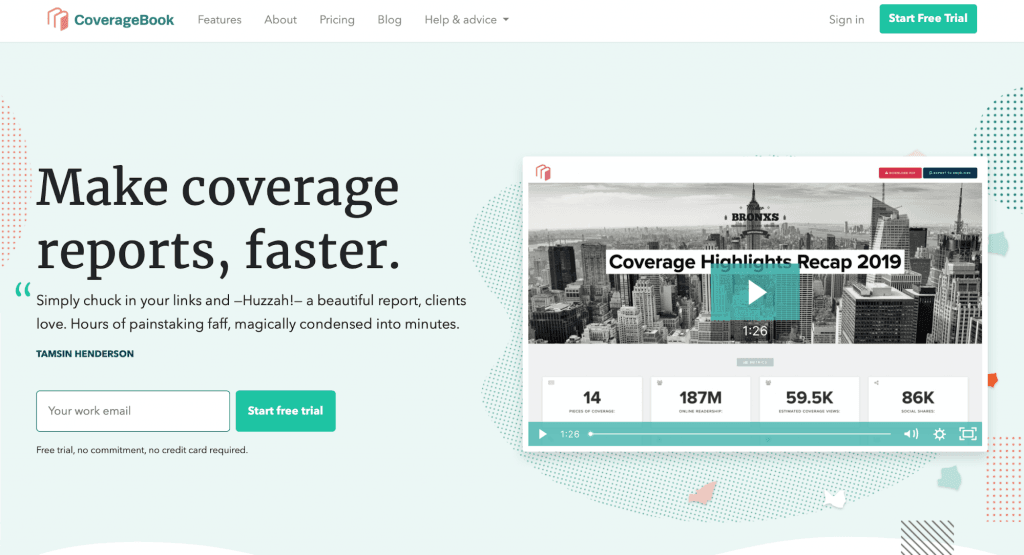 CoverageBook is a tool which creates customisable reports of coverage to measure the PR performance.
You can use Coveragebook to track online and offline coverage across multiple channels. Though their reports and analytics are basic and don't have customization options, it's still a good tool for internal use only.
Pricing: Bronze plan starts at $9 per month and goes up to $499 per month for the Gold plan.
Prezly is built for PR teams to connect with valuable media contacts and streamline the complete workflow for faster results.
With Prezly, you can publish stories, create branded online newsrooms, personalize and schedule pitches, and keep a clean record of all the contacts and activity.
All the stories are SEO optimized and indexable by Google, and you can connect Google Analytics as well to monitor which stories generate the highest engagement.
They have an onboarding process to help you understand their platform so that you don't have to waste your time on learning the tool.
Pricing: Professional plan starts at $270 per month (billed annually).
Just like Critical Mention, TVEyes is also focused on broadcast media monitoring. You can track TV and Radio stories with TVEyes to measure the PR efforts.
Some of its features are: near-real-time alerts via email, search and monitor unlimited keywords, and reports management for the viewership and publicity value data.
Pricing: Request a quote to learn about their pricing.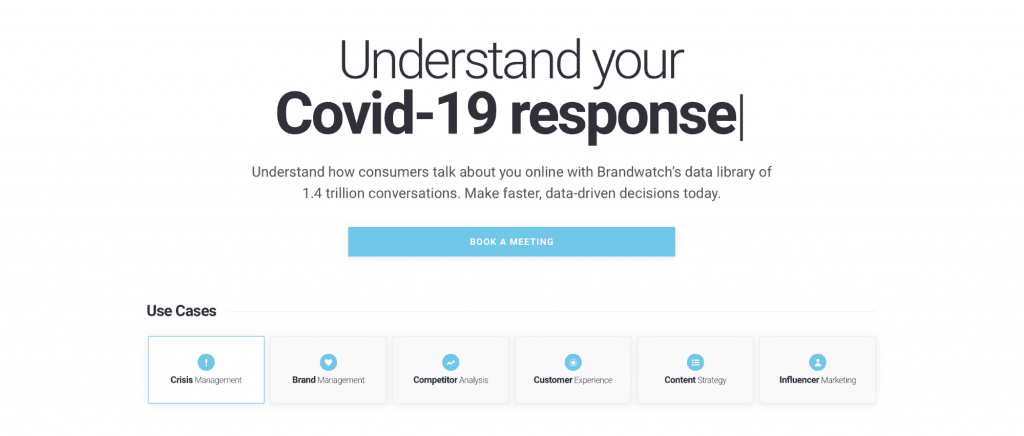 Brandwatch is similar to Brand24 and allows you to monitor your brand mentions across 85+ million websites.
With monitoring brand mentions, you can understand the customer perception and spot changes in the audience sentiment in real-time.
Other than brand management, Brandwatch also has tools related to competitor analysis, content strategy, influencer marketing, and crisis management.
So if you're looking for a tool to manage multiple areas of PR, then Brandwatch is a good tool to consider.
Pricing: You have to book a meeting with their experts to know about pricing.

While many of the tools mentioned in this list are amazing for all PR monitoring and managing media relations, one downside is that they all are paid.
And you don't have to subscribe to a paid tool every time you need something as there are many tools available which are free and as good as the paid ones.
Google Alerts is one of those tools which is completely free and can help you monitor the Internet for personalized alerts such as for PR opportunities.
You can monitor mentions of a brand, company, specific keywords, unlinked mentions, competitors, and even track industry trends.
Pricing: Free with no paid plans.
You can also check our Google Alerts guide, where we have explained how to set up alerts and use it for public relations work.
Gorkana is a full-featured PR service with offerings in more than 170 countries and 40 languages.
They also boast a media database of 500,000 contacts built by their trusted journalist community. With their full-service distribution platform, you can share your stories to the right audience at the right time.
Media monitoring is integrated into the platform to monitor the global media across all channels, and they send out filtered reports with only the most relevant stories.
Pricing: Not mentioned on their website. You will have to request a demo first.

Augure by Launchmetrics is a software designed to help Public Relations teams effectively manage their clients' reputation across different online channels.
You can use Augure to identify influencers, engage with the audience, and measure the results.
Pricing: Starts at $350 per month.
Radio Guest List is similar to Muck Rack and other PR tools, but it only operates in the audio world. You can sign up to receive notifications from producers, journalists, podcast hosts, and other sources related to audio.
Pricing: Free.
BlogDash is a platform where you reach out to bloggers to market to their audience. All the bloggers in BlogDash have opted for this service, and they're not randomly added in the database.
You can set PR campaign goals in the tool, create specific stories, and reach out to the bloggers.
Pricing: Not mentioned on their website.