We all want to know about our tweets, which were liked by most people, favorited, and retweeted, right? This is highly important for you, primarily if you work as a marketer because a social media campaign is termed successful when it gets a good amount of engagement and impressions.
In this guide, we will discuss the top 5 ways you can use to find out your most popular tweets. Let's get started!
1. Twitter Analytics
Twitter gives you an analysis of your account every month. The results shown by Twitter Analytics include various categories such as top follower, top media tweet, top mention, and most popular tweets of that month.
This data comes in handy as you can use it to look at your Twitter account's growth levels, and strategize accordingly.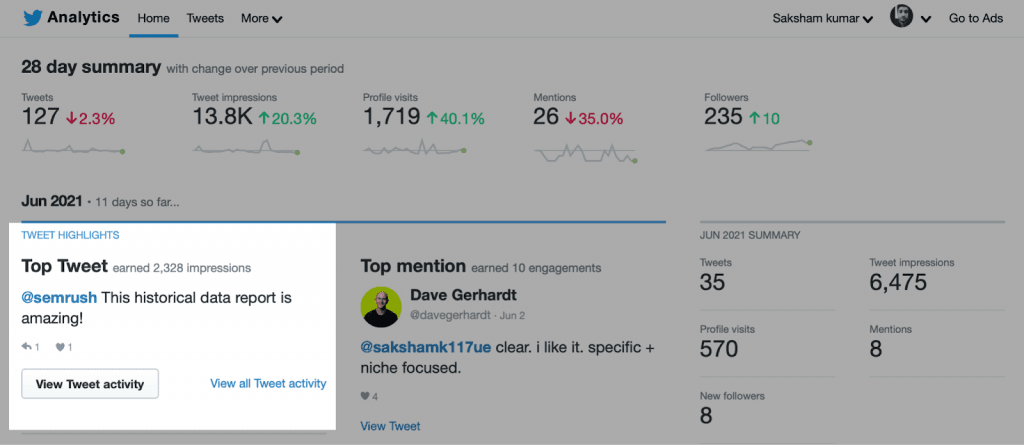 Not just that, Twitter Analytics tells its users about the number of tweets they have sent in a month, along with the impressions that were created. You can find your top tweet for all months since you created your account with Twitter Analytics.
It also keeps track of your followers, mentions, and profile visits, and it is an incredible free tool that can be used to find your most popular tweet.
2. FollowFly
Also a free tool, FollowFly comes with a feature where the user can look at the popular tweets of any account. You don't have to sign in to FollowFly to access the tool.
All you need to do is connect your Twitter Account with FollowFly and get your results. It will then collect (up to the last 800 tweets) and display the most popular tweets from all the users you follow. The results can be sorted by most liked or most retweeted tweets, and the history goes up till last year.
FollowFly is an excellent tool for anyone who's not tech-savvy and wants to look at a Twitter user's most popular Twitter posts.
3. Socialbearing
Known to be a very powerful tool for getting an in-depth analysis and statistics of your tweets, Socialbearing keeps track of a user's Twitter account and does not leave any detail. The in-depth analytics includes metrics such as favorites, total retweets, reach, impressions, and more.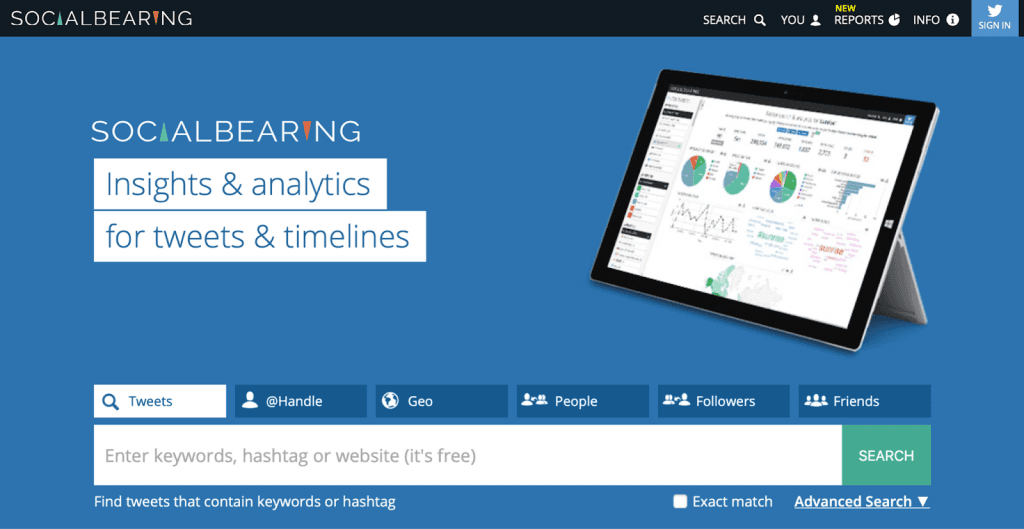 Not just that, this tool also divides the user's tweets in terms of quality, word count, hashtag, and source. The most popular tweets are shown at the bottom of the Socialbearing app, and you get the option to sort everything by reach, engagement, retweets, followers, and more.
With the SocialBearing premium version, you can also get historical tweets since 2006, advanced search filters, and export options. These features are useful in finding popular tweets of any account of the last many years.
4. My Popular Tweets
A simple yet powerful tool to check out the most popular Twitter tweets, My Popular Tweets is a tool where all you need to do is sign in using your Twitter credentials and then type the Twitter handle for which you want to detect the tweet which has been retweeted the most.
This tool fetches all the necessary tweet details, which you can use to analyze and implement in your campaigns.
5. Twitter Advanced Search
Twitter Advanced Search is a tool that can be used to look at any user's popular tweets. It is convenient to use this tool as it just requires the Twitter username, which needs to be analyzed.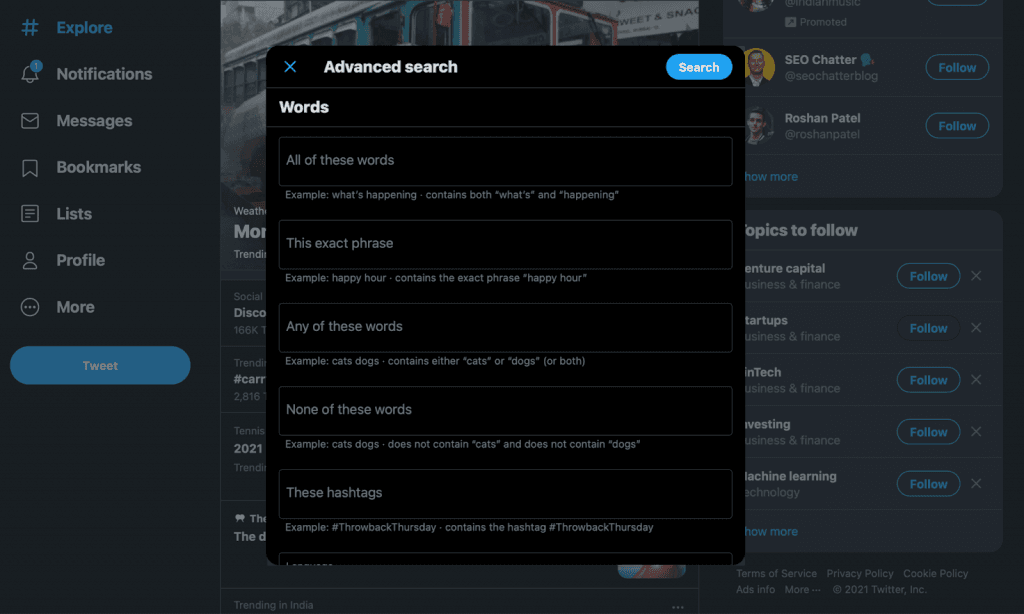 The tool has several features such as data sorting and advanced search filters based on engagement, accounts, date, and words.
Conclusion
In a world where social media is being used as a powerful way to grow your Brand or Business, it becomes essential to use these social media platforms properly to ensure that you use them for the growth of your Business.
Using these tools can come in handy to track your tweets and posts on Twitter, and the data will allow you to move in the right direction. You can also make necessary strategies and changes to ensure that you multiply your growth.
Finally, you can read our guides on Twitter advanced search, ways to change Twitter handle, and the most common questions about Twitter.
Discover the tweets important to you with MyTweetAlerts
Try it first, if you like it, pay for what you use. No credit card required.
/